WHEELCHAIR HARVEST PROJECT, GIVE THE GIFT OF MOBILITY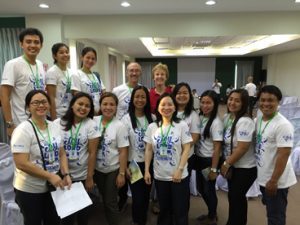 The Wheel Chair Harvest Project is demonstrating the Love of God by providing the "gift of mobility" through donating and fitting wheelchairs for children and young adults with disabilities. Now, in the Philippines mothers can bring their children to the "sari-sari" store instead of leaving them at home.
Wheelchair Harvest Project (WHP), Philippines was birthed in 2009. It all started from sending 4 wheelchairs to 71 wheelchairs (WC). These were mostly customized WC's for children and youth affected by disabilities. Local therapists and families were able to received training on proper seating and WC adjustment. The Lord provided a team to travel with me to the Central region of the Philippines in Bohol and Cebu. Bibles in local dialect were also distributed. As I continue with this journey, I am grateful to be in the front row seat to witness what the Lord has done in my life and in people's lives.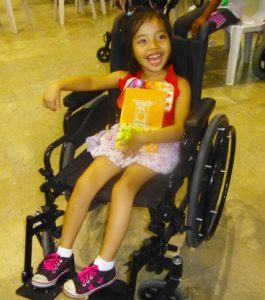 A child with a congenital disease could not leave her home without being carried by a family member. This child was brought to the center where the WC Harvest Project distribution was taking place. I recalled that there was one specific customized wheelchair which was part of the shipment that fits this young child's needs. Her face beamed as she tried to propel her new WC and her response was "Now, I can go to school!" in her dialect.
WC Harvest Project works with local government officials, Pastors and doctors as well as medical professionals and lay leaders from the United States to join together to reach out the needs of these special people who God loves so much. Onetime a courtesy call was made to the governor's office which paved the way for us to transport WC and team members to the various centers.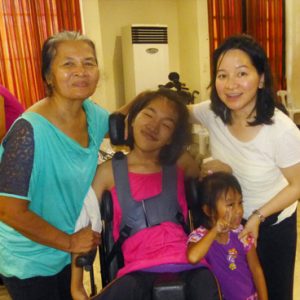 It is difficult to carry your child where ever they need to go, especially as they get older and larger. Our teams encourage the parents reminding them that what they are doing is admirable. And when we join together we feel the sense of community as collectively we reach out to help these families.
The WC Harvest project distributes wheelchairs and also provides follow-up through retreats that give parents an opportunity to enjoy special time with their children.
Last April we joined with Manila based God Is Able "GIA" organization and conducted a family retreat with the Stimulation Therapeutic Activity Center "STAC" in Laoag, Philippines. STAC provides rehabilitation services to children and youth with special needs at no cost.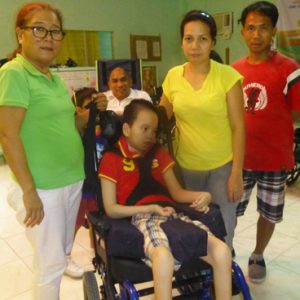 More than 150 attendees participated in the "Joy of the Lord is My Strength" family retreat. Attendees consisted of 34 children and youth from 2-17 years of age and their families. Volunteers served as Jesus' hands and feet assisting families during the retreat. We had Vacation Bible School and outdoor activities, giving all who participated opportunities to attend group discussions, listen to biblical teaching and find hope in Jesus.
"Is not this the kind of fasting I have chosen: to loose the chains of injustice and untie the cords of the yoke, to set the oppressed free and break every yoke? Is it not to share your food with the hungry and to provide the poor wanderer with shelter when you see the naked, to clothe them, and not to turn away from your own flesh and blood?" Isaiah 58:6, 7 (NIV)
How do we do this project?
Brothers and sisters! We serve a God who does extraordinary things through ordinary people. I was able to witness His invisible hands at work on the team's behalf. Unexpected events have moved me in a direction that I've never seen before. I've witness that God is He who says He is. He will do what He says will do.
People like you see what we are doing and join together with us to reach so many more and so much farther… Together we pray, give and go.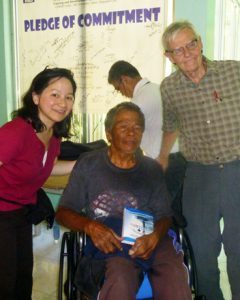 We have been like the boy who gave Jesus the loaves and the fishes. We give to God what we have and watch Him move. He opens doors. God is our provider. He is the Giver of gifts.
Ways to participate:
Pray for WC availability, shipment, and distribution.
Pray for the previous and future recipients that they would see God as the "Giver of the gift".
Contact us if you would like to volunteer to go.
Donate now if you would like to help sponsor one of the trips.
A quote from Hudson Taylor: God's work done God's ways will never lack God supply.
Will you join us in reaching one more for Him?