INSTITUTE FOR FOUNDATIONAL LEARNING (IFL), COVID19 in the Philippines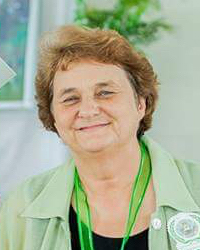 Institute for Foundational Learning (IFL), Patricia Capwell – Philippines
Institute for Foundational Learning (IFL) is a non-profit organization intensely dedicated to bringing souls to Christ through: Agricultural Technology, Educational Training and various mission program. Under the direction of Rev. Patricia Capwell, with the help of many volunteers, IFL continues to serve the Philippines with expansions into other Asian countries.
Update from Rev Pat Capwell:
The COVID situation, which continues to lock down much of the Philippine economy, has also directly affected IFL support from Philippine donors, many of whom have reduced support due to their own hardships.
Please pray that the effects of COVID lessen and the economic as well as immigration restrictions get relaxed. If you can help, we would appreciate it over the next few months as IFL recovers from the lost harvest, lost industries, loss of support for the children they are raising, and ongoing administrative costs that help the school and others function.
Rev. Patricia Capwell – Director
You can help too!
Contributions help sustain IFL and also provide for our outreach to others.
DONATE