LOVE ON PURPOSE, GOD'S LOVE TO THE VULNERABLE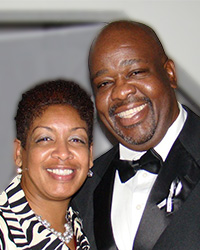 LOVE ON PURPOSE OUTREACH MINISTRIES INC
LOP is loving the unlovable, ministering and serving the most vulnerable, with tangible resources and services, and practical solutions. By collaborating and partnering with organizations with like-minds and hearts to serve those in need.
Some of our partners are Salvation Army, LAHSA, Valley Oasis, LA County-DMH-SB82, Bartz, AVCC, MHA, just to name a few. We are providing shelter, hot showers, clothes, shoes, food, transportation, spiritual, medical, mental, and dental services, life skills, job training, permanent and bridge housing, and so much more. "Together We Are Making A Greater Difference!" in the Antelope Valley Communities.
Mark and Tracy Vaughan
Directors

email: loveonpurpose@yahoo.com
Will you join us in reaching one more for Him?

I was Hungry, and you Fed Me. Matthew 25:35
I was a Stranger and you Welcomed Me. Matthew 25:34
I was Sick and you Visited Me. Matthew 25:36
If we can help somebody today
If we can help in what we say
If by our deeds Your love convey
Dear Lord, just show us how.