Hello Family!
Memorial Day is an incredibly important and special day. A day to pause, reflect and remember the purpose of Memorial Day. We wanted our young people to understand the true meaning of what this day is all about. They understood and they wanted to act. As they began to create this poster, their
hearts began to understand and their gratitude came forth.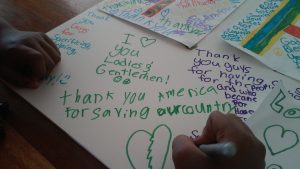 So from the generation to come to those serving or who have served, thank you. To the countless men and women who have given of themselves to serve, protect and defend this country, we thank you. To give of yourself isn't just your time and your body. For those who have sent children, husbands, uncles, aunts, loved ones. You gave of yourself. We thank you. To those who have lost loved ones in the fight to protect this country, we thank you. To those who have served and currently serve, we thank you.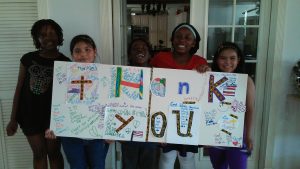 We pray and remember all of those who have served our armed forces in the never ending job of protecting this land. From those in our own family, all of Agnes' children from the least to the greatest, we thank you. From our family here at home to our family around the world, we thank you. There really aren't words enough to express our gratitude to these precious men and women.
May God bless our soldiers. And may God bless America.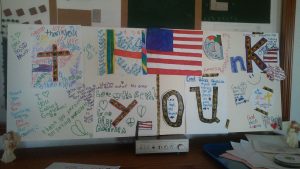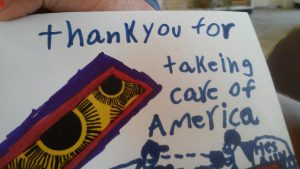 Love,
Your Family at All Nations