Hello precious family!
We don't know where the time has gone, but Thanksgiving is upon us already! As we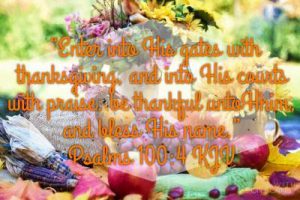 prepare to enjoy the time with our family and friends this day, may praises of gratitude flow from the depths of our hearts. May His Spirit surround us as we remember His love, steadfastness, and righteousness in this past year.
Wherever you are, know that here at All Nations, we are praying for you, and we love you.
From our family to yours,
Happy Thanksgiving.