Holidays with the Children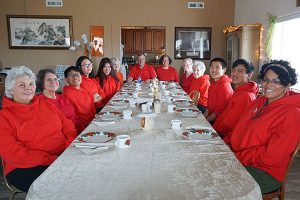 We had exchange students visit for the holidays and boy did we have a great time!
During Thanksgiving and Christmas, we taught the children how to cook American food, how to set a table, how to serve, and decorate the Christmas tree with them. Some of them had never experienced an American Christmas or Thanksgiving, so it was very special to share the true meaning of these holidays with them. We were able to share the beauty of the Grand Canyon, and other parks, they were amazed by God's creation!
We all enjoyed the warm, family atmosphere, when we had Bible study or talked about the Lord. The children were touched and went back to their schools with a new perceptive!