Pastors David and Gaylene Gomez of New Jerusalem Center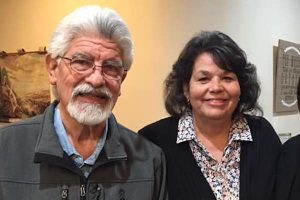 Last June, Teresa attended the All Nations Prayer Warriors Society hosted by Pastors David and Gaylene Gomez of New Jerusalem Center in Medford, Oregon. We love these people. Since then we returned several times. The presence of God is so strong as you walk into their church. The members are kind and receptive, ready to receive whatever God will pour into their hearts.
We ministered at the church's breakfast outreach to the homeless, the Women's Luncheon as well as Sunday morning, and evening. We shared with them the Foundations of Faith (in English and Spanish) as well as a selection of Teresa's children's books. The people are so precious, and so hungry for the things of the Lord. They were excited at the opportunity to have access to the resource!
In March, we were scheduled to return and do a four-day seminar, but due to the COVID-19 pandemic, we felt it was best to reschedule. We look forward to seeing God move in this community through this precious church!
Living Faith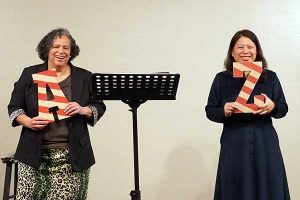 It is always an honor to share at your local church. Gordon and Teresa held a Missions and Ministry symposium at our home church, Living Faith.
We shared lessons from "How to Get from A to Z" and "Let God Use You." Our church is so precious, and we all walked away with something from God.
Holidays with the Children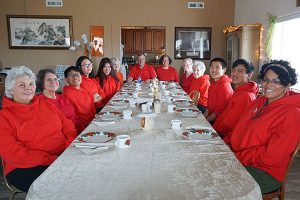 We had exchange students visit for the holidays and boy did we have a great time!
During Thanksgiving and Christmas, we taught the children how to cook American food, how to set a table, how to serve, and decorate the Christmas tree with them. Some of them had never experienced an American Christmas or Thanksgiving, so it was very special to share the true meaning of these holidays with them. We were able to share the beauty of the Grand Canyon, and other parks, they were amazed by God's creation!
We all enjoyed the warm, family atmosphere, when we had Bible study or talked about the Lord. The children were touched and went back to their schools with a new perceptive!