Hello dear family and friends;
Much has gone on since the last time we've shared with you, all wonderful things!
Casaq The Eagle "flew" to several places in Southern California in May and flew again in June to the Morongo Indian Reservation. It was a fantastic time and it felt wonderful to be with our family, for after doing the play several times, you become more of a family, and like a group of individuals. One exciting piece of news we received, was an invitation to take Casaq to the Philippines!!! The trip is an exciting one, but it will take some finances to get us there. We are accepting donations right now on the All Nations International website. The donation is tax-deductible, and you will receive a receipt with your donation.  To donate, click here. Be sure to specify "Philippines" in the message section of the donations.
This past week was the 2 year anniversary of the home-going of our dear Agnes.
We can't believe how much has happened in the span of two years. God is still moving, still here and we're still carrying on the message of Isaiah 58, and we thank all of you have carried on beside us, supporting us financially and spirtually.
We are so very excited to announce that the DVD's of Agnes' Funeral service are here and ready!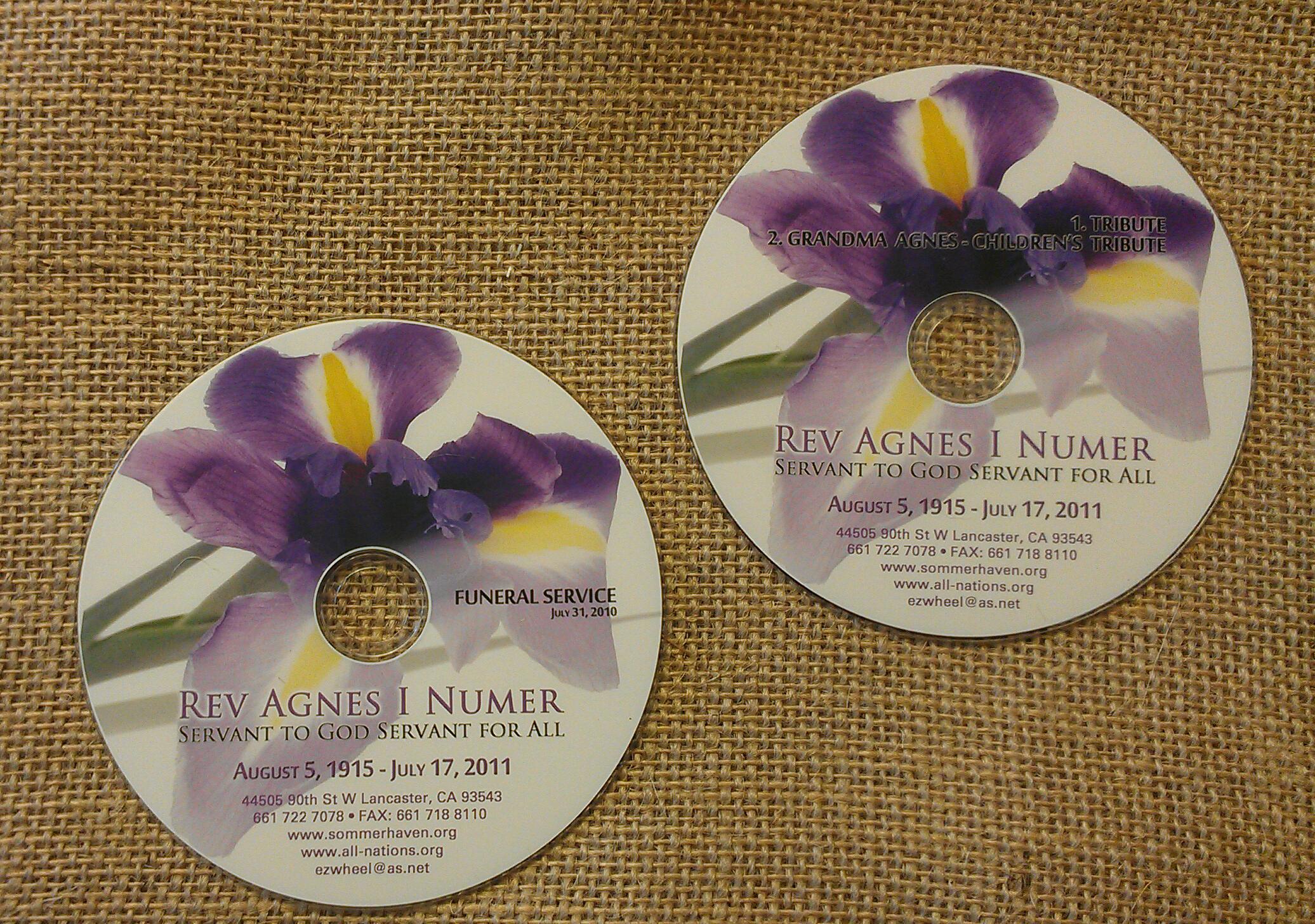 The DVD's will be available as a two disk set: Disk One being the Funeral Service and Disk Two being the two tribute videos. There is also a One Disk version available, with just the Funeral Service. The two disk set will be for a donation of $15, or as a single disk for a donation of $10. You can send in your donation's here. Be sure to specify what you are giving towards.
We thank  you all for your patience!
Family, we thank you so much for your love and support. For your prayers and words of encouragement. We pray this post finds you all well. 🙂
Till Next Time,
Your Family at All Nations International